This has been an awesome week! My mom arrived on Saturday night and we've been having a ball ever since. Actually, my brother says that I'm holding her hostage at the "Michael Sweatshop". Since I'm getting geared up for my first big craft fair in November, she came to help me get a little sewing done (since she is the sewing master). We also had the excitement of some tornado warnings yesterday, so it's been quite an adventure! Apparently, back home in Minnesota, they got snow today...so I don't think she's looking forward to going back to that! That's me in the middle in the brown...and my mom on the right in the purple cardigan. The other two are my grandma and aunt.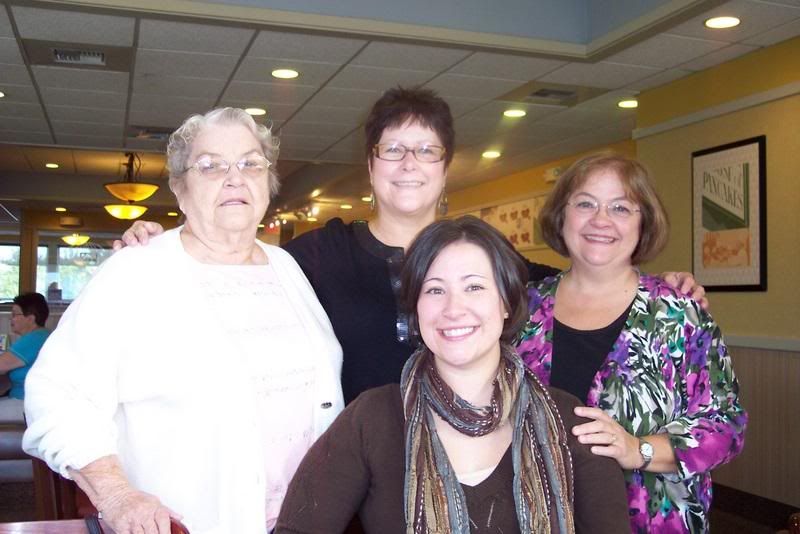 Anyways, today's featured Etsy seller is contemori. Her handmade plush animals are absolutely adorable! I always love seeing little ones walking around with really unique and different stuffed animals - and these are fantastic! As always, click on the picture to go directly to the item listing.
Could this whale be any cuter?
I love this owl...and love the rope feet!
I am in love with this little elephant!
If you have a special little one in your life, one of
contemori's
plushies would be the perfect gift! Make sure to stop by her shop to see all the other terrific items!
Enjoy your Wednesday, everyone!