Today, my fabulous husband G and I are celebrating our 4 year wedding anniversary! It's hard to believe that it's gone by so quickly.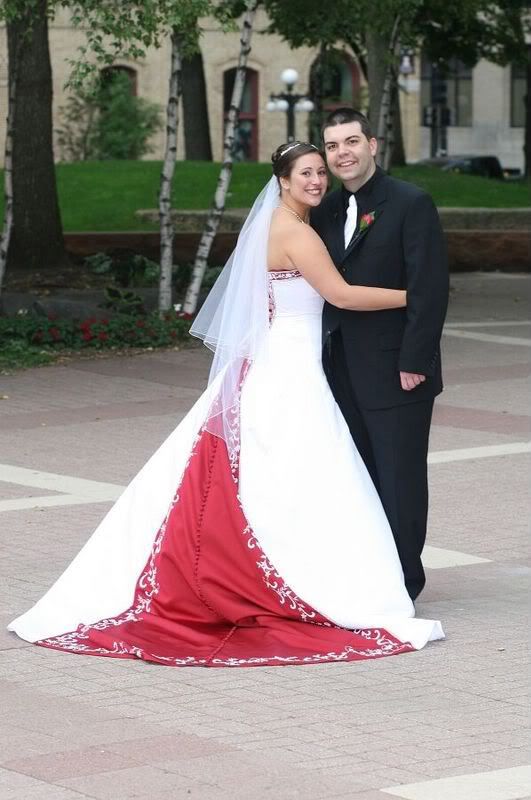 I loved, loved, LOVED planning our wedding. I wish we could get re-married every year! Our wedding was the first time I really realized how much I love making personalized and handcrafted items.

Here's a little blast from the past of our wedding day and some of the things I made. I've come a long way – but I'm still happy with our whole wedding. It was PERFECT!
Our Save the Dates: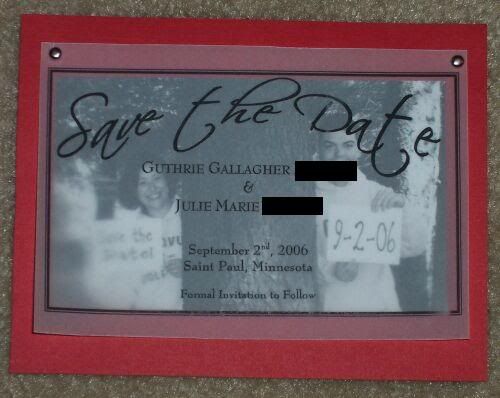 I made our unity candles with vellum and ribbon. Pretty easy...and about 1/4 the price of purchasing a unity candle at a wedding shop!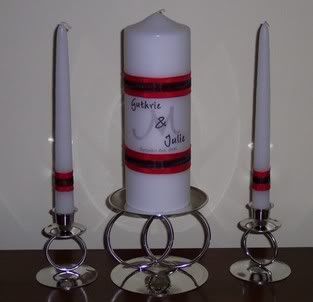 I had a lot of fun making this card box for the gift table. It looks just like a wedding cake! A few hat boxes, spray paint, hot glue, and decorations. Easy peasy - and super cute!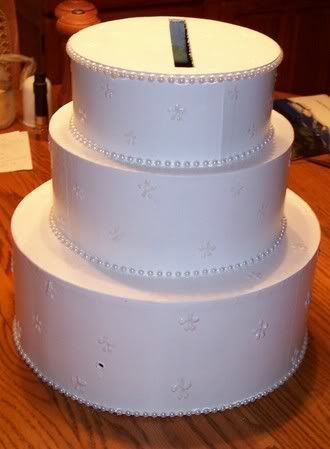 The wishing tree was fantastic. We put it right next to the guest book so people could write sentiments or advice. It was so cool reading all the things that our guests had to say!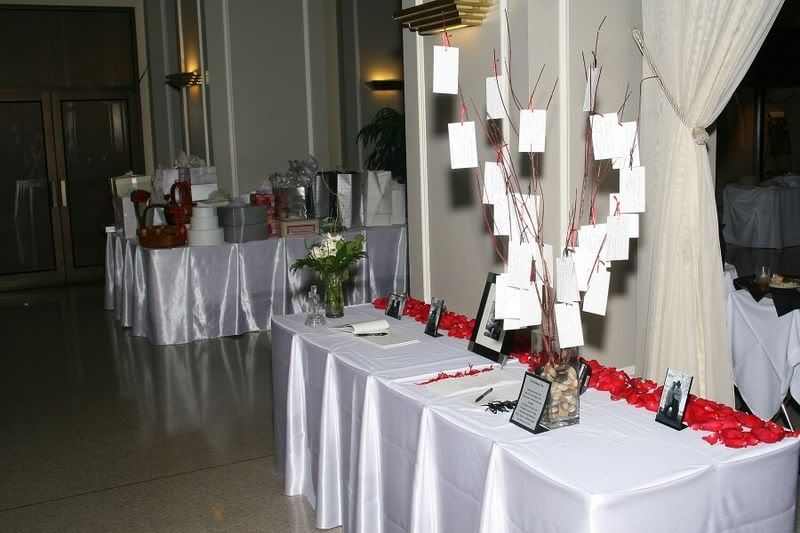 Love you, G! I look forward to spending many more happy years with you! ♥